Albanian 360º Virtual Tours &
Media production company
We offer a full range of digital services to help your business grow online
Our team of experts in virtual tours, aerial shooting, digital marketing and web designing, work hard every day not to just keep up with the market flow, but rather to always be 'avant garde'. We love our job, we are passionate about what we do and we do strongly believe that the difference and the spark of our work is in the details. Contact us now, come and visit our office, see how we work and you will understand the difference yourself.
LET'S HAVE A TALK 
What differs us from others?
Are we the only ones that offer these kind of services?  No, but we take our job and our clients very seriously.  Our goal is to bring real help to all the people who need to promote their business and do something special for their clients to enjoy. 
We pay attention to the smallest details, to make the difference in the market. Only the fact that you are reading this piece of information, shows how hardworking we are to get more and more people's attention, and how strong we fight to achieve goals we have set. 
During these harsh times of the pandemic, sales have decreased drastically, but we're here to help. It's true that people can not travel physically to come to your place and enjoy your services, but since we live in this online reality, everything can be done through an electronic device. 
Give yourself the possibility to be closer  than ever with your clients. They need your services, and you need our help to assure that you are the provider that they need.
Stop hesitating and call us now! We have some brilliant ideas that will surely help you.
Looking forward to hearing from you!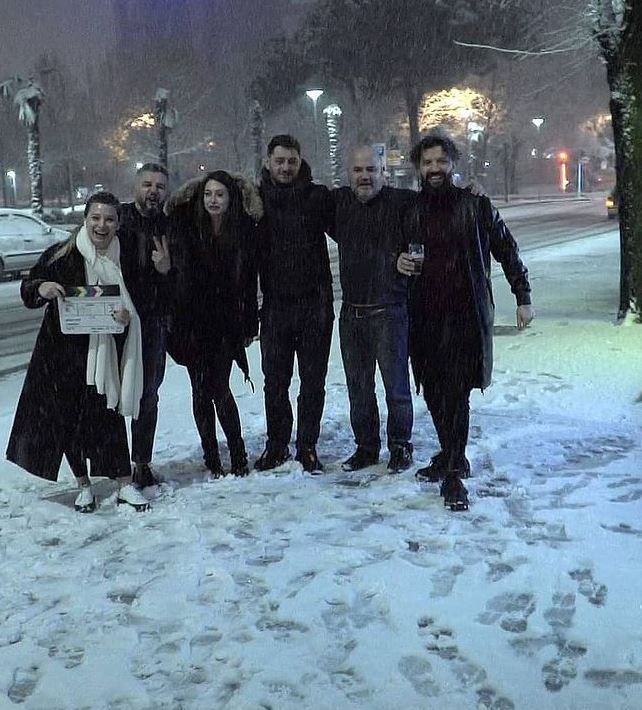 A Snowy night in Tirana, 2021
Frequently Asked Questions
Media production means the making of a motion picture, television show, video, commercial, Internet video, or other viewable programming provided to viewers via a movie theater or transmitted through broadcast radio wave, cable, satellite, wireless, or Internet.
Developing a digital marketing plan will help you identify what makes your business unique and how to get your message out to your audiences through a variety of digital channels. An in-depth and detailed approach to laying out your digital marketing strategy can reveal new opportunities and expand your reach.
A virtual tour is a simulation of an existing location, usually composed of a sequence of videos or still images. It may also use other multimedia elements such as sound effects, music, narration, and text. It is distinguished from the use of live television to affect tele-tourism.
Use the form below to contact us. We look forward to learning more about you, your organization, and how we can help you achieve even greater success.
[contact-form-7 id="8715"]